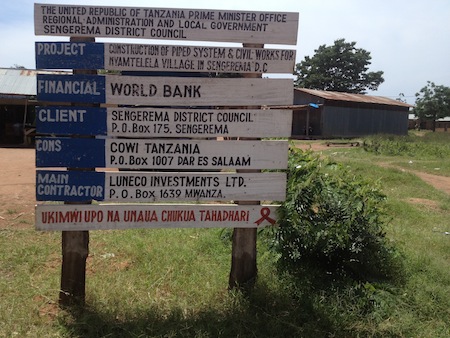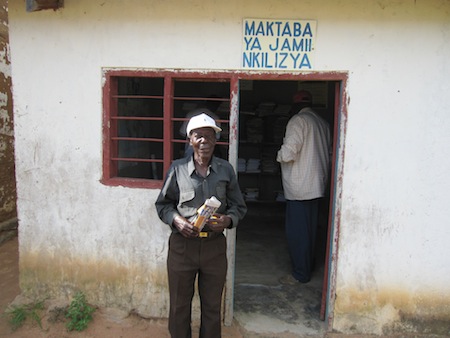 My dissertation focuses on Tanzania, where nearly half of the population languishes without access to a clean and safe source of drinking water despite massive investments in this sector in recent years. In order to make sense of this disconnect, I analyze finely-grained, novel data on spending and infrastructure construction for water provision, contextualized by public opinion surveys, interviews and focus group discussions. I find that Tanzania's strategy of decentralizing water provision to local governments has largely failed to improve access, primarily due to political favoritism at the local level. Communities aligned with the dominant party receive a disproportionate amount of new water infrastructure, as do those that are wealthier and better connected. Decentralization has thus failed to promote responsiveness by local governments, since many of the country's neediest communities lack the resources to effectively express their demands.
Peer-Reviewed Publications
Working Papers
"The Measurement of Efficiency in Political Science."
"When Does Transparency Improve Public Goods Provision? Street-level Discretion, Targetability and Local Public Service Delivery" (with Monika Bauhr).
"Gendered Accountability: When and Why Do Governments Respond to Women's Policy Priorities?" (with Valeriya Mechkova).
"When and Why Do Citizens Make Claims on the State? Exploring Variation in the Nature of Demand for Public Goods"
Work in Progress
"Aid Fragmentation and Achievement of Development Goals." (with Sebastian Ziaja).
"The Legacy of Development Planning: Evidence from Tanzania's Villagization Experiment." (with Ameet Morjaria and Philip Osafo-Kwaako).
Policy Reports and Short Pieces
"Decentralization and the delivery of water and sanitation services in Tanzania." (with Jamie Boex) September 2017. World Bank Water Global Practice and Governance Global Practice.
"Identifying and overcoming binding constraints to rural water services for the B40 in Tanzania." June 2017. WASH Poverty Diagnostic commissioned by the World Bank.